The main goal of this program is to generate interest among kids for the Sanskrit language and to give a strong foundation for them and also to make them speak fluently in Sanskrit.
Once the interest for the language is generated and a good foundation is laid then they can develop it further in future very easily.
This Sanskrit learning program is mainly for kids. And I request one parent to accompany the kid during the session. There will be some activities for the adults also and they will also be learning but the main focus is on the kid. If the parents get the concept then they can give some practice after the class.
There will be lots of activities, games, songs, stories and much more.
Fees is Rs.1800 per month (8 classes per month)
Duration of this level : 4 months
Starting date: Send us a message. We will notify you when we start the next batch.
The course will be conducted through a platform known as zoom. Once you register for the course, a link will be given. When you click on the link during class timings you will be in the class.
If due to some reason you miss a class, then the recording of the class will be given.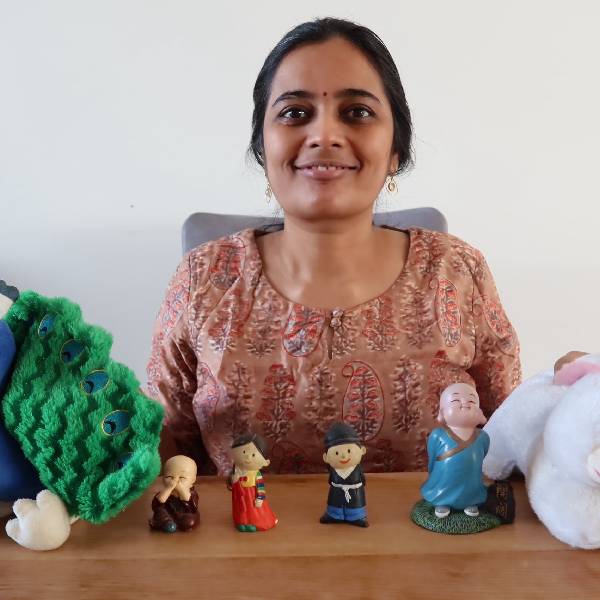 JOIN SANSKRIT ONLINE CLASS